WHO ARE WE? Inherited the passion and tradition of the great grandfather Vincenzo Pieri, the Sensi Farm looks to the future through the daily commitment of his great grandchildren Patrizia and Claudia Sensi. Therefore is one of the few Italian farms entirely run by women.
Very important is the collaboration of experienced professionals like Giovanni Marinozzi and Alessio Tortolini, who support all productive processes promoted by Patrizia and Claudia, under the supervision of master farmer Pietro De Grossi, who joined the Sensi Farm 40 years ago.
Now our Farm has 120 hectares of agricultural land, divided between the volcanic crater of Lake Bolsena, where grows grapes for the wine DOC Est! East!! East!!! of Montefiascone, and the town of Campovillano, where we cultivate legumes, forage, asparagus, hard wheat and soft wheat. The Farmhouse is surrounded by 11 hectares of olive trees and lavender plants.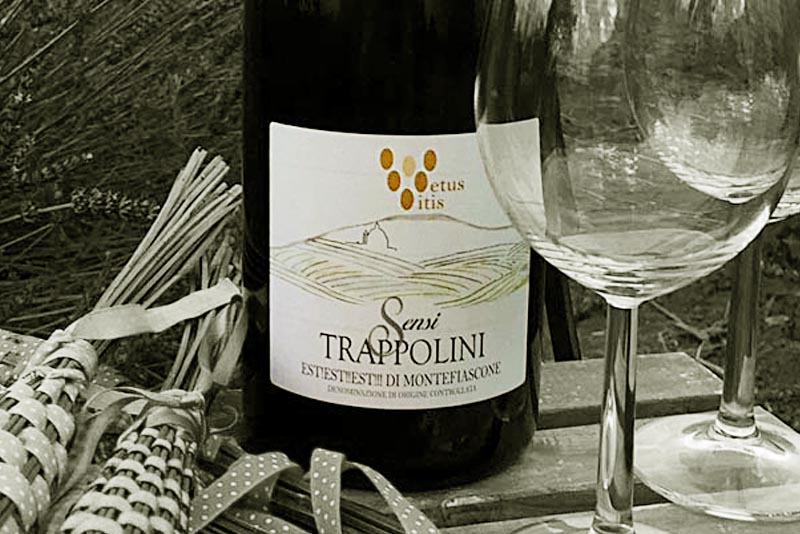 Our production is very wide. But our best products are the EXTRA VIRGIN OLIVE OIL DOP and the wine VETUS VITIS DOC Est! East!! East!!! of Montefiascone.
VETUS VITIS wine comes from the friendship between Patrizia and Claudia Sensi sisters  and Paolo and Roberto Trappolini brothers. The Sensi Farm gives grapes of its own vineyards and the Cantina Trappolini care winemaking and the technical aspects of this product. The result of this collaboration is an excellent wine DOC Est! East!! East!!! of Montefiascone that preserves quality and flavor that made him legendary since the Middle Ages.
Extra virgin olive oil "Sensi"
Extra virgin olive oil DOP Tuscia "Il Bastardo"
Extra virgin olive oil Chocolate "La delizia dei sensi"
VETUS VITIS DOC Est! Est!! Est!!! of Montefiascone
Durum wheat stone mlled (and re-milled)
Durum wheat stone milled Pasta (Paccheri)
Wheat flour
Lentils of Campovillano
Chickpeas of Campovillano
Essential oil, Intimate cleanser
Soap, Shower Gel, shampoo, body lotion, hand cream, facial scrub
Perfume Cream, Eau de toilette, Air freshener, Scented linen bags
Soap, Shower Gel, Shampoo
Body cream, hand cream
Lip balm, shaving cream, gel cleanser